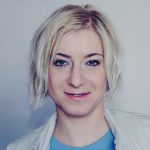 ABOUT ME
I am a passionate and well experienced  allrounder in PR, Marketing, Communications as well as in Project Management/Organizing – PMO.
I am German and work & speak German & English. I work offline and online. I am a remote worker. I am a swiss army woman.
Here are some key facts: I am used to work work simultaneously on different projects and budgets. Therefore I am able to prioritise and can easly take on the role as team leader or "Head of". I have strong communication skills, can work under pressure, I am flexible, independent and adaptive.
In the past I have created and realized publicity (movies, lifestyle, art, culture) and marketing strategies (e.g. BTL campaigns, display campaigns, ATL campaigns) for different movie distributors. I also have arranged and supervised press events. I am a strong networker and can come up with lots of unconventional ideas especially for smaller brands to gain awareness.
After I became asked to supervised projects more often it felt natural to become a PMO/ Project Supervisor too. Recently I am very interested in Scrum and can not wait to become a certified Scrum Master/ Product Owner. But don´t worry I will not join an IT team I am planing to use agile management skills for my PR/ Communications/ Marketing projects.
You can also hire me as Virtual Assistant for smaller projects or parts of projects.
By the way find me @LinkedIn: